Rennsport V – Sold Out – Waiting List
Rennsport V - Sold Out - Waiting List
Contact Bren Hirschberg if you would like to be put on a waiting list
[soliloquy id="2654"]
Rennsport Returns to Laguna Seca
September 25th - 27th
Make plans now to join the HDR tour to Monterey to see the greatest collection of Porsche Race Cars –ever! We will leave Bend on Wednesday September 23rd for a two-day drive on scenic Porsche-roads to Monterey, CA. spending the night at the historic Scotia Inn. In Monterey we will be staying at the Best Western Beach Dunes Inn. We have a block of 20 rooms reserved for 3 nights ($426.75 total, including tax) and that limits the size of our tour.
The tour essentially ends when we arrive in Monterey due to the complexity of the event. The Monterey rooms must be paid through HDR, but payment for your room in Scotia (blocked by HDR), meals, tickets to Rennsport V, schedule during the event, Porsche corral parking, etc. are up to the individual. There is so much to see and do that it is impossible to organize for groups. Most of us will be driving home on Sunday, but the return schedule is up to you.
This event will sell out quickly so you must ACT NOW.
First- Email : bhirschberg@bendcable.com and let me know of your commitment to the tour. After the first 20 HDR members sign up the tour will be "sold out". A waiting list will be kept for cancellations.
Then- I will immediately email the lucky 20 directly with information regarding securing rooms at both hotels, event tickets, Porsche parking corral, a general schedule and event advice.
Next- The lucky 20 will need to send a check to the club for the Monterey room to secure your spot. After February 1st any unpaid rooms from the first 20 will be offered to those on the waiting list. Thanks, Bren Hirschberg and Tim Hagner, tour meisters
Rennsport V
High Desert Region Contacts are: Bren Hirschberg, Mike Simmons & Tim Hagner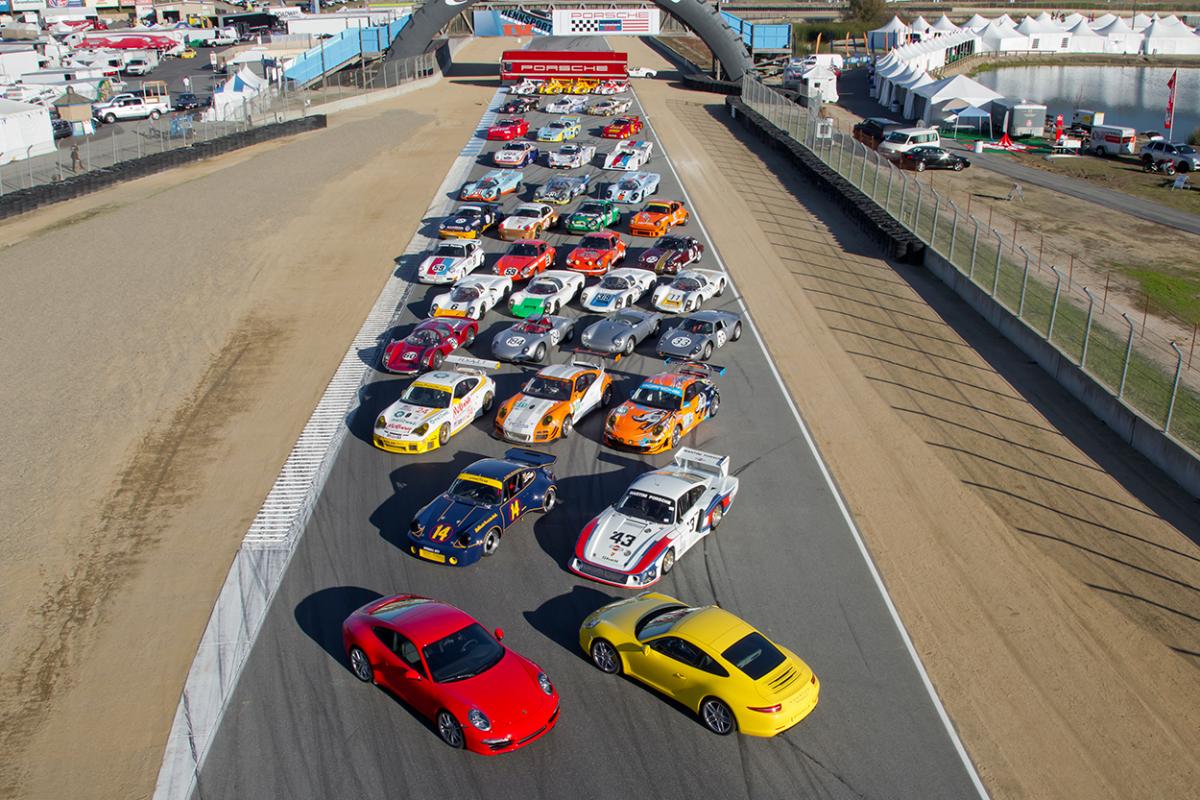 Got an idea for an event?
Let us know!
October 7, 2022
@ 8:00 am
- October 9, 2022
@ 5:00 pm
| Touring
Get happy with your HDR Porsche Club friends on this 3-day, 2-night tour of northern and central Oregon as well as southern Washington for 20 cars.  Hood River sits tucked